Utilización de los servicios de salud en la población migrante de Estados Unidos
Resumen
Objetivo: Analizar los aspectos que afectan la utilización de Servicios de Salud de migrantes mexicanos en Estados Unidos.
Materiales y métodos: Se realizó una búsqueda bibliográfica en dos bases de datos Medline y Scientific Electronic Library Online. La búsqueda
se realizó utilizando las palabras "HEALTH CARE UTILIZATION", "HEALTH POLICY", "MEXICAN IMMIGRANTS", "UNDOCUMENTED
IMMIGRANTS", "UTILIZATION", "HEALTH CARE", "UNDOCUMENTED" y "POLICY", del 1 de enero del 2007 al 1 de enero del 2017.
Resultados: Se identificaron 239 artículos, se procedió al análisis completo de 15 artículos (6 %). De los cuales 9 artículos (3%) analizaron la relación entre el estatus migratorio y la utilización de servicios, 3 artículos (1%) abordaron el tema con una visión binacional y 2 artículos (1%) estuvo dirigido a la utilización de servicios en migrantes de sexo femenino. No sé encontró ninguna aplicación que atendiera las barreras económicas.
Conclusiones: Los migrantes mexicanos acceden de manera diferente a los servicios de salud esto en función de su estatus migratorio. Gran parte de los factores que determinan el acceso de la población migrante son de carácter socioeconómico.
Referencias
Oliva J, Pérez G. Inmigración y salud. Gac Sanit [Internet]. 2009 [citado 01 marzo 2017]. 23(1):1–3. DOI: 10.1016/j.gaceta.2009.10.002
Gustavo L. Hispanics of Mexican Origin in the United States, 2013. Pew Research Center [Internet]. 2015. Disponible en: https://goo.gl/7A3Hb9
Indicators of Immigrant Integration 2015: Settling In. OECD/European Union [Internet] 2015. Disponible en: https://goo.gl/hDr7E5
Carrasquillo O, Carrasquillo AI, Shea S. Health insurance coverage of immigrants living in the United States: differences by citizenship status and country of origin. Am J Public Health. 2000; 90(6):917–23.
Nigenda, G, Ruiz-Larios JA, Bejarano-Arias RM., Alcalde-Rabanal JE, Bonilla-Fernández P. Análisis de las alternativas de los migrantes mexicanos en Estados Unidos de América para atender sus problemas de salud. Salud Pública de México. 2009; 16-407.
Rhodes SD, Mann L, Simán FM, Song E, Alonzo J, Downs M, et al. The impact of local immigration enforcement policies on the health of immigrant hispanics/latinos in the United States. Am J Public Health. 2015; 105(2):329–37.
Vargas-Bustamante A, Fang H, Garza J, Carter-Pokras O, Wallace SP, Rizzo JA, et al. Variations in Healthcare Access and Utilization Among Mexican Immigrants: The Role of Documentation Status. J Immigr Minor Heal. 2012; 14(1): 55-146.
Vargas-Bustamante A, Fang H, Rizzo JA, Ortega AN. Understanding Observed and Unobserved Health Care Access and Utilization Disparities Among U.S. Latino Adults. Med Care Res Rev. 2009; 66(5): 77-561.
Migración y Salud Latinos en los Estados Unidos. Consejo Nacional de Población del Gobierno de México [Internet]. 2008. Disponible en: https://goo.gl/AjiSEo
Andersen R, Aday LA. Access to medical care in the U.S.: realized and potential. Med Care. 1978; 16(7): 46-533.
Glosario sobre migracion. Organización Internacional para las Migraciones. [Internet] Suiza; 2006. Disponible en: http://publications.iom.int/system/files/pdf/iml_7_sp.pdf
Raymond-Flesch M, Siemons R, Pourat N, Jacobs K, Brindis CD. "There Is No Help Out There and If There Is, It's Really Hard to Find": A Qualitative Study of the Health Concerns and Health Care Access of Latino "DREAMers." J Adolesc Heal. 2014; 55(3): 8-323.
Hoerster KD, Mayer JA, Gabbard S, Kronick RG, Roesch SC, Malcarne VL, et al. Impact of Individual-, Environmental-, and Policy-Level Factors on Health Care Utilization Among US Farmworkers. Am J Public Health. 2011; 101(4): 92-685.
Chen J, Vargas-Bustamante A. Estimating the Effects of Immigration Status on Mental Health Care Utilizations in the United States. J Immigr Minor Heal. 2011; 13(4): 80-671.
White K, Yeager VA, Menachemi N, Scarinci IC. Impact of Alabama's Immigration Law on Access to Health Care Among Latina Immigrants and Children: Implications for National Reform. Am J Public Health. 2014; 104(3): 397–405.
López-Cevallos D. Are Latino immigrants a burden to safety net services in nontraditional immigrant states? Lessons from Oregon. Am J Public Health. 2014; 104(5): 6-781.
Fuentes-Afflick E, Hessol NA. Immigration Status and Use of Health Services among Latina Women in the San Francisco Bay Area. J Women's Heal. 2009; 18(8): 80-1275.
Byrd TL, Law JG. Cross-border utilization of health care services by United States residents living near the Mexican border. Rev Panam Salud Publica. 2009; 26(2): 95–100.
Vargas-Bustamante A, Laugesen M, Caban M, Rosenau P. United States-Mexico cross-border health insurance initiatives: Salud Migrante and Medicare in Mexico. Rev Panam Salud Publica. 2012; 31(1):74–80.
Sánchez-Siller I, Gabarrot-Arenas M. ¿Exclusión en los dos lados? Un análisis de las políticas de salud para migrantes mexicanos en Estados Unidos desde una perspectiva binacional. Rev Gerenc Polit Salud, Bogotá. 2014;13(27): 67-147.
Fulton BD, Galárraga O, Dow WH. Informing public policy toward binational health insurance: empirical evidence from California. Salud Publica Mex. 2013; 4(4): 76-468.
Toomey RB, Umaña-Taylor AJ, Williams DR, Harvey-Mendoza E, Jahromi LB, Updegraff KA. Impact of Arizona's SB 1070 Immigration Law on Utilization of Health Care and Public Assistance Among Mexican-Origin Adolescent Mothers and Their Mother Figures. Am J Public Health. 2014; 104(1): 28–34.
DOI:
https://doi.org/10.19136/hs.a17n2.1919
La revista Horizonte Sanitario, Volumen 19, No.2, Mayo-Agosto 2020, es una publicación cuatrimestral financiada y publicada por la Universidad Juárez Autónoma de Tabasco, Av. Gregorio Méndez Magaña, No. 2838-A, Col. Tamulté C.P. 86150 Villahermosa Tabasco, México. Tel. (+52) (993) 358 1500 Ext. 6391 http://revistas.ujat.mx/index.php/horizonte, horizontesanitario@ujat.mx Editor Responsable: Dr. Heberto Romeo Priego Álvarez. Reserva de derechos al uso exclusivo 04-2013-070514594200-203, ISSN Electrónico: 2007 7459, ambos otorgado por el Instituto Nacional del Derecho de Autor. Responsable de la última actualización de este número Diseño Editorial de la Revista, C. Deyanira del Carmen Correa Martínez, Av. Gregorio Méndez 2838-A Col. Tamulté.CP. 86100 (DACS), Fecha de última modificación 1 de junio de 2020.
"Horizonte Sanitario"
está clasificada por el Consejo Nacional de Ciencia y Tecnología
como revista científica de competencia internacional, se encuentra indexada en Scientific Electronic Library Online (Scielo citation index)
, en el Sistema de Información Científica
. Dentro del catálogo del Sistema Regional de Información en Línea para Revistas Científicas de América Latina, el Caribe, España y Portugal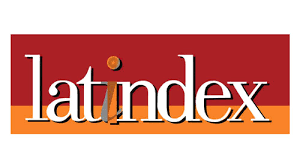 . Igualmente se encuentra en el sistema abierto de información de revistas publicadas en castellano
, en la Red Iberoamericana de innovación y Conocimiento Científico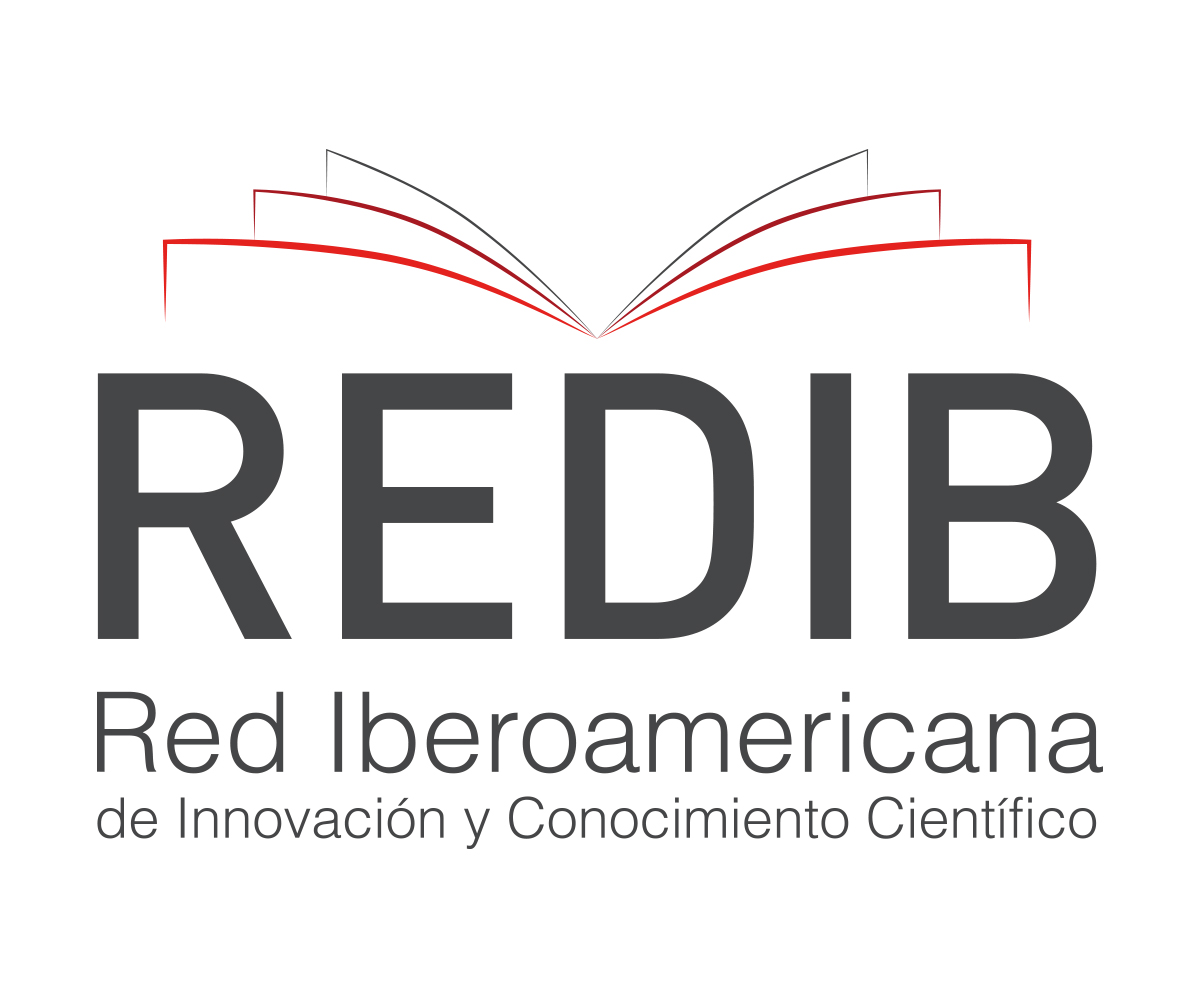 , en el Open Academic Journals Index
, en el Índice de Revistas Latinoamericanas en Ciencia de la Dirección General de Bibliotecas de la Universidad Nacional de México (UNAM)
, en Bibliografía Latinoamericana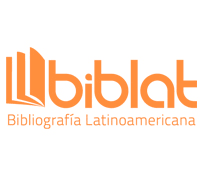 , en el Índice Internacional
, en la Matriz de Información para el Análisis de Revistas (
), en Geneva Foundation for Medical Education and Research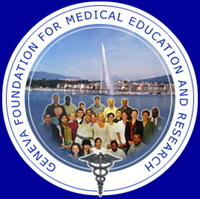 y en la Biblioteca Virtual de Salud en Cuba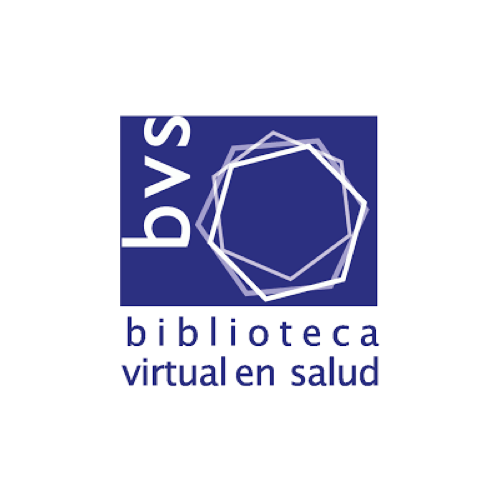 .